Prof. Kiran S Mahajani
I write this message with an immense sense of pleasure and fulfillment, as it is gratifying to know that ASAD at Pune is known for its academic rigor and has established standards, which are duly acknowledged and appreciated by our peers.
Aayojan School of Architecture & Design at Pune came about in 2012 with commitment towards existing and original objectives, albeit, with more clarity and renewed vigor for qualitatively enhanced teaching-learning processes. Prior to that Aayojan School of Architecture, Jaipur was established in the year 1999, with the primary objective of creating a vehicle that may provide freedom, liberty, opportunity and intellectual stimuli to all stakeholders for attempting their architectural and design pursuits. We have now laid down a Vision Statement – 2025 – under which, we intend to raise the bar to achieve – all & more at ASAD, Pune, in a short duration of 12 years what Aayojan, Jaipur achieved in its life span of 25 years.
As stated above is a tall order and we realize that – but, it is also a fact that all our students and faculty are committed to this cause. Continued publication of our school magazine, being involved in an international research project – RESIDE, the conduct of International Students Workshop in association with ARCASIA,  Research, publication and involvement in projects for social causes are to be further strengthened to provide adequate exposure, to our students & faculty for capacity building purposes. Students, alumni and faculty have been bringing in laurels in their individual capacities, this aspect too is continually also encouraged as part of Aayojan philosophy.
I commend our students, alumni and faculty members at ASAD, Pune, who under the able guidance and support of friends, well-wishers, faculty members in the past and mentors, have done justice to the cause of architectural education in the state of Maharashtra. I wish the very best to all involved and assure continued support for all the just causes.
Prof. Kiran S Mahajani,
Director, Aayojan School of Architecture & Design, Pune.
Director & Principal, Aayojan School of Architecture, Jaipur.
Principal Architect, Aayojan Architects, Jaipur & Pune.
Prof. Anand Ukidve
Under able leadership of our Director Ar. Kiran Mahajani and the Society (SEDRAA), Aayojan School of Architecture and Design, Pune has been making sustained efforts in raising the bar of Architectural education. At Aayojan we believe and strive to achieve harmony in the whole learning experience and environment. Aayojan has established itself as a school engaged in constant pursuit of excellence and is committed to go beyond prescribed curriculum. As a result of this quest, Aayojan has developed association with many organisations, senior professionals and academicians from Pune and outside who regularly participate in our academic journey. Seminars, lectures and workshops conducted in association with experts greatly enhances the curricular content. Aayojan was proud to host its first International residential Workshop 'ARCASIA – winter Program in 2019, where students from various Asian countries participated and explored our rich Built heritage. Aayojan is also part of National Energy survey 'RESIDE', funded by Government of India and led by University of Brookes, UK. With support of the dedicated faculty and administrative team and our students we hope to lead all to excellence.
Aayojan is committed to quality education and we believe in holistic development of our students along with academic excellence. The Institute promotes all the extra-curricular activities including sports, theatre, performing arts and active social intervention through Design.
Prof. Anand Ukidve
Principal, Aayojan School of Architecture and Design, Pune
Prof. Manjusha Ukidve
"The function of education is to teach one to think intensively and to think critically." Martin Luther King Jr.
The Academic policy at Aayojan focuses on critical and creative thinking as the basis of teaching- learning. We believe that the most important quality that is needed in Academics for a student and even later in Architectural practice as a professional is the ability to think analytically. Because this is what will help one understand the world around in a comprehensive way, identify the issues and respond sensitively as an Architect.
While we follow the syllabus laid down by the University, we also go beyond it by introducing in our curriculum various elective courses and modules that complement the core content. These include Anthropology, Humanities, Creative writing, performing arts, traditional crafts and many more.
Architectural education focuses on gaining knowledge and developing skills. We add to it the ability to innovate. Our teaching methodologies are constantly evolving through intense discussions and reviews. Our Academic mentors not only help us develop the content and methodology of our Studios but also work closely with the Faculty to develop unique growth charts for individuals corresponding to their aptitude and abilities.
We believe that empowering Faculty and facilitating their growth ultimately leads to better engagement and commitment, thereby benefiting students, who are the primary stakeholders in this academic endeavour.
Aayojan is more than an Institute, it is a platform for anyone who is passionate about Architecture to participate, experiment and innovate.
Prof. Manjusha Ukidve
Director Academics, Aayojan School of Architecture and Design, Pune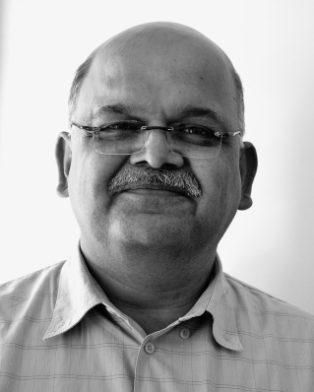 Prof. Nikita Oak
Our cities, towns and villages are seeing unprecedented growth. Add to that, the current pandemic, which has shown that we need to look at our cities from a new perspective. Change is inevitable, and necessary. How it impacts the quality of life, of existing communities remains a question. A better understanding of this phenomenon is necessary, if we are to have a sustainable, equitable, resilient and liveable environment for our future generations.
Our focus in the Urban Design program at Aayojan, is to help students understand the fundamentals and build upon their existing skills, knowledge and values through analytical and synthetic skills. Here, they get an opportunity, to critically look at urban theories and practices in the Indian context, through interdisciplinary and cooperative approaches, to make them into sensitive, responsible and confident citizens/professionals.
Prof. Nikita Oak
HOD M. Arch Urban Design
Ar. Pushkar Kanvinde
Learning architecture is a continuous process. The architect keeps learning till the time he continues to practice and extends the benefit of his knowledge to the benefit of the community. It is important that the institute imparting education in the field of architecture and allied fields, not only educate the students but also prepares him to be a perpetual learner. 
Modern day architect must keep interest in all walks of life and keep himself updated in Art, literature, science and technology. He/ she should be sensitive to the environment and to the changes the development is bringing in and be keen to provide sustainable solutiosn to environment related issues without sacrificing utility and convenience.
Aayojan school of architecture and design is little different from other schools. It is one of the few schools of architecture in India that is promoted and managed by a group of architects. It is a passion to share knowledge rather than a commercial venture. The parent body has successfully nurtured Aayojan school of Architecture at Jaipur over the past 23 years and established Aayojan School of Architecture and Design at Pune in 2012. 
The approach at Aayojan School of architecture, Pune is to encourage hands-on learning. Well qualified teachers and visiting professionals ensure that students learn both theoretical as well as practical aspects of architecture and come out as able professionals ready to get into mainstream practice very early in their career.
Ar. Pushkar Kanvinde
Honorary Director